Nashville Garage Doors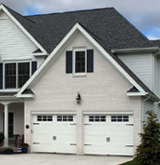 Welcome to the Nashville Garage Door website, when you need garage door service in Nashville TN or the surrounding communities, we are your one stop experts, and we are available 24 hours a day, seven days a week for emergency garage door service. Here at Nashville Garage Door we have spent years building a team of highly qualified contractors whose specialty is garage door installation and repair, as well as servicing of all of their components from heavy duty torsion springs and garage door openers.
As the heaviest moving object in your homes construction, garage doors are extremely dangerous to work on yourself; please call Nashville Garage Door for help and assistance with any installation, repair or service required in regard to your homes garage door system.
As a leader in the garage door business, Nashville Garage Door carries an extensive line of garage door services and products for installation and repair. That includes the parts needed for rollup garage doors, upward opening, sectional, and the roller and side opening garage doors.
Nashville Garage Door works with the leading names in garage doors and their replaceable parts. Manufacturers like FrenchPorte, CHI Overhead Doors, Liftmaster, Arm-R-Lite and many others. We honor all manufacturer warranties on doors and parts, and in most cases these reputable companies offer transferrable warranties on the sale of home.
Garage doors play an integral part in your daily life; and when they malfunction your day can be ruined. That is why Nashville Garage Door offers a full service garage door service that includes the annual servicing of all parts like the springs, rollers, and rails. When a garage door is serviced regularly it can add years to the life-span of your garage door.
Not only do garage doors provide a safe way to protect your automobile and other garage items, it poses a serious detriment to criminal activity when it is working properly. Nashville Garage Door wants to help you protect your family and property by being here when you need help of any kind with a garage door problem.
Your homes garage door also raises the property value of your home when it is carefully chosen to fit in with the aesthetics of your home's exterior. Nashville Garage Door has a team of professionals that can help you choose the correct door for your homes garage. With the wide range of garage door styles available on the market today you can find one that matches perfectly with your traditional exterior. Nashville Garage Door can help you choose a perfectly modern operating garage door that will look as if it is made of wood and manufactured 100 years ago. Always wanted a set of true Carriage Doors, then let Nashville Garage Door help you put them in place!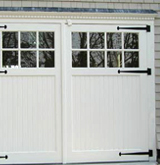 Nashville Garage Door does not offer empty promises; when you call us you are guaranteed to receive our full professional assistance for any garage door service we offer. No matter how small or large your garage door problem or question is, come to us, and see why we are considered the premier garage door business in Nashville TN!

Call Nashville Garage Door today, or contact us here on our website, and we will respond with the information you need, and that includes a free consultation.